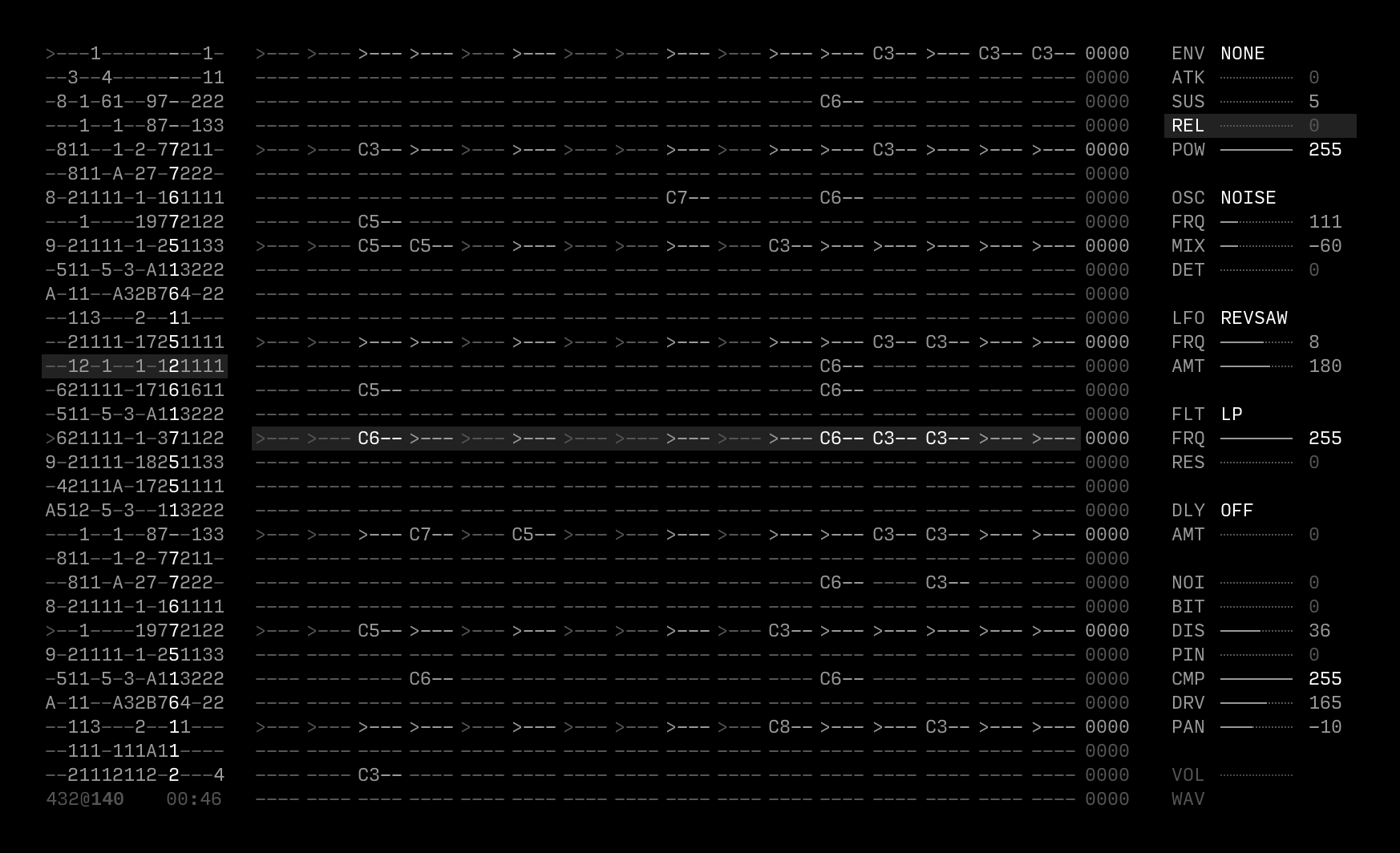 Marabu
A downloadable tool for Windows, macOS, and Linux
Visit our website 100r.co for more information on our studio Hundredrabbits.
Guide
If this is your first time using a tracker, don't worry this quick introduction will cover the basics of writing a little track, and exporting it to an audio file.
The interface is divided into 3 columns, the sequencer, the pattern editor and the instrument. By default, the application launches with an active pattern, in the first instrument. There is a maximum of 16 instruments that can play at the same time.
To move the pattern cursor, use the arrowUp, and arrowDown, keys. Pressing the keyboard keys a,s,d,f,g,h & j will record a note in the first row of the selected row. Pressing the ArrowDown and ArrowUp keys, will move the cursorup/down in the sequencer. Allowing you to fill pattern #1 with notes. Pressing space will play the pattern, pressing esc will stop and pressing del/backspace will erase a note. By default, a new Marabu track has the pattern #1 loaded into the first instrument.
To change the sequencer patterns, use the arrow keys while holding alt. To add notes to a second instrument, move to the second column and press alt ArrowRight, this will set the first row of the second instrument to 1, and allow you to record notes. Press alt ArrowDown to move to the second row, and press alt ArrowRight again twice, to extend the track to 2 rows, and begin adding notes to the second row of the second instrument.
To change the instrument controls, use the arrow keys while holding shift. To save your song, press ctrl s, to render an audio file(.wav) press ctrl r.
Download
Click download now to get access to the following files:
marabu-linux-64.zip
53 MB
marabu-windows-64.zip
55 MB